Windows Phone 8 may not debut until November
18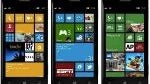 It seems as though Microsoft wants to build up as big a user base as it can for Windows Phone, and then trap them with obsolete hardware. It doesn't sound like the best idea, but it does seem like the idea that has stuck for Microsoft as news has come out that Windows Phone 8 handsets won't be launched until November.
Normally, when a company has an announcement that essentially amounts to "don't buy the current hardware, because it will be obsolete before the end of the year", as Microsoft did with its
WP8 announcement
, the plan is to push out the new hardware as quickly as possible, because people will be less likely to buy if they know a big update is coming. This is why Apple announces iOS hardware and Google announces Nexus hardware usually within a month or so of when it will be launched. Unfortunately, Microsoft chose the RIM path (never a good choice), and announced on June 20th that current handsets will not get any real updates, just the WP7.8 placeholder. This would make a solid 5 months between that news and the launch of the first wave of WP8 devices.
This news comes from Mary Jo Foley at
All About Microsoft
, who says that WP8 likely won't get its release to manufacturers (RTM) until September, which would mean no WP8 handsets in stores until November. It would definitely benefit Microsoft to get things ready sooner, because we can't imagine very good Windows Phone sales until WP8 launches.