Windows Phone 7 browser update a possibility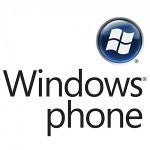 During an interview that took place at the Consumer Electronic Show with Microsoft's own Dean Hachamovitch, it became apparent that an upgrade of the browser on Windows Phone 7 is imminent, although nothing was directly confirmed.
It is no secret that the browser on the latest and greatest mobile platform from Microsoft is head and shoulders above past iterations. However, it is also no secret that the browser is far from perfect. For example, on the Windows Phone 7 devices that omit a physical keyboard, it is impossible to enter a web address when holding the phone in landscape. It isn't a huge deal, but having to turn your phone back and forth can get kind of annoying if you like to browse with the wider display.
Here is how the conversation went down at the CES:
Guy who asked the question: You were talking lot about desktop browser. As more and more people are using mobile browsers, specifically Windows Phone 7 re-launched with a much more capable browser. Are you planning on bringing these features to mobile side as well?
Response from Hachamovitch: I think the shortest answer that you can infer from is… we will be talking about our mobile browser soon and I'll just smile, you can infer from that.
Now, the features that the guy asking the question was referring to is regarded security and Tracking Protection that is featured the soon-to-be-released Internet Explorer 9.
So what can we all take from that quick exchange? Well, Hachamovitch never denied an update to the mobile version of the browser. He never confirmed it either, but gave a little smile which should be an indication of excitement, perhaps? Only time will tell. Give us your thoughts on this in the comments below.
source:
WMPoweruser