Windows 8 referred to as "the new Vista" by Microsoft employees
89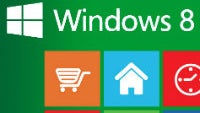 Windows 8 is a tough nut to crack. Some people love it, and some people hate it (and whether or not your Windows 8 device has a touchscreen seems to be a big determinant in which side of the fence you fall on.) But, would you go so far as to call Windows 8 "the new Vista"? Because it seems that some Microsoft employees have been saying just that.
The news comes from Microsoft uber-newsman Paul Thurrott, which makes it fairly credible. Thurrott tends to have the inside scoop when it comes to Microsoft. The difference is that Vista was widely panned due to usability issues, while Windows 8 is getting its reputation based on "sales and market acceptance" according to Thurrott.
There were high hopes for Windows 8 to bring back some interest in PCs, or at the very least to steer consumers towards PC/tablet hybrids, but so far the public has been reluctant to choose Windows over Android or iOS offerings. Either way, this is good news for consumers, because if Microsoft believes there is something wrong, there will certainly be work going on to fix it.