Windows 8 meeting or exceeding expectations
27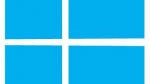 There was a lot of speculation about Windows 8 in the lead-up to release. Many said that the new OS from Microsoft would be a flop along the lines of Windows Vista, and even supply chain sources were wary about how the product would be received by consumers. Well, a new report is claiming that Windows 8 is meeting and even exceeding expectations from retailers. According to Pacific Crest Securities, 75% of retailers in Germany, Canada, and the United States have said that sales of the new OS are meeting expectations, and 25% say sales have exceeded expectations.
Of course, where that expectation was set is the missing bit of information from the survey. We could "exceed expectations" every day for page views at PhoneArena if our expectation is that only 3 people will visit the site. Given the pessimistic expectations that were bounced around before the Windows 8 launch, we'd assume that expectations were fairly low, and not too difficult to meet or exceed.
That said, the Microsoft Surface seems to be doing better than expected as Pacific Crest Securities analyst Brendan Barnicle raised his estimates for Microsoft because of the sales of the Surface tablet. Still, we'd be interested to see more real numbers on the subject.