Windows 10 hits 400 million installs
12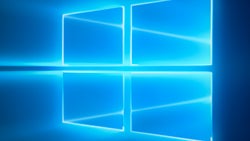 Windows 10 is now running on 400 million active devices worldwide, Microsoft announced, which is a significant milestone for the OS, considering troubled adoption rates on mobile. "Active devices", in this case, are defined as devices that have been active in the last 28 days. The number of installs has grown quite a bit since May, when Microsoft hit the 300 million mark, but it should be noted that the figure encompasses Windows 10 use on all eligible platforms, spanning across desktop computers, tablets, phones, Surface Hubs, Xbox One consoles, and even HoloLens headsets (of which there are not that many out there).
Microsoft's original goal was to have Windows 10 running on one billion devices by 2018, which has since proven unrealistic, and the company had to backtrack on its statement. Microsoft is still anticipating to hit the coveted one billion milestone, but is not committing itself to reaching this goal in a specific time frame.
Among other announcements, the company also hinted that members of the Windows Insider test program will soon be able to get their hands on early Windows "Redstone 2" builds, as well as the updated Edge browser. Microsoft's proprietary browser will soon receive a much-welcomed security feature in the form Container-based isolation. This feature will allow potentially malicious code to be isolated in "containers", as to not affect an entire network.
via:
TechCrunch