Wi-Fi Hot Spot coming to BlackBerry 7 OS devices via software update
5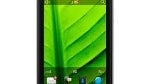 A leaked memo to Sprint reps reveals that those users of BlackBerry 7 OS flavored handsets will need to
wait for the next major software update
for their phone to have mobile Wi-Fi Hot Spot capabilities. The memo actually says that Sprint employees should "
educate
" customers about the statement on the box for the BlackBerry Torch 9850, whichsays on the side that the phone is "Hot Spot Capable".
That actually is not a totally incorrect statement since the BlackBerry Torch 9850 is indeed capable of offering a Wi-Fi Hot Spot. However, Sprint wants to inform its customers that the feature won't work until after the first major software update, planned for sometime in the fourth quarter. Crackberry hears that this will be required for all BlackBerry 7 OS devices to offer the Wi-Fi Hot Spot and that the
software update will occur on a carrier-by-carrier basis
.
source:
Crackberry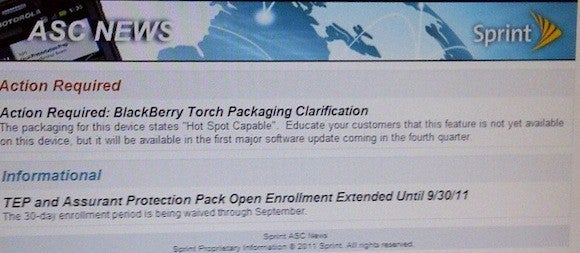 This memo tells Sprint reps to inform customers that the BlackBerry Torch 9850 will require a major software update for the Wi-Fi Hot Spot feature to work