Why two companies picked BlackBerry handsets for their employees
14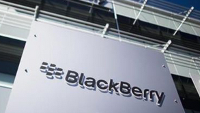 Italian gas pump company Tokheim is one of three Italian companies that recently decided to go with BlackBerry handsets for their employees. Is this a sign of a recovery for the troubled Canadian handset manufacturer? The other two companies are mid-sized airline Air Dolomiti and financial instituion Banca Ifigest. Of the three, Tokheim and Air Dolomiti explained why they chose BlackBerry instead of Apple, Samsung or any other manufacturer.
For Tokheim, picking BlackBerry was a natural choice. The company had been using BlackBerry phones for a decade. First, managers used them for sending out email, but now the company has 150 active BlackBerry units and "
all of our technicians that perform maintenance operations at gas stations have been given one
," said Tokheim manager Corrado Fasano. The company uses BlackBerry's Mobile Device Management system BES 10, which helps the company manage its fleet of smartphones. Fasano said that employees were a little upset a few years ago, when Tokheim went with the
BlackBerry Bold 9900
. There were complaints that the device was not reliable nor powerful enough. But switching to the
BlackBerry Q10
and
BlackBerry Q5
has silenced those Tokheim employees who were not happy with the previous model.
As for Air Dolomiti, it seems that many of the same reasons voiced by Tokheim for picking BlackBerry applied to the airline. The BlackBerry physical keyboard, BES 10 and the easy to use handsets helped the company make the decision to switch from older 'Berry models to BlackBerry 10. After testing iOS and Android, ICT director Fabio Biancotto decided that BES was a much easier to use solution. "
Before, some managers might own an iPhone and you had to set up a separate network for those devices, but now it's no longer necessary
," Biancotto said. He also was impressed with the way that BlackBerry revealed some of its future pricing plans to the airline, and even told Biancotto about the Android compatibility of BlackBerry 10 in advance.
Air Dolomiti owns 430 BlackBerry 10 units, mostly Q5 handsets for those who need to send a lot of email and can use the physical QWERTY keyboard. Managers get a company issued
BlackBerry Z10
for the larger touchscreen display used for presentations and to read documents,
These are the kind of stories that BlackBerry CEO John Chen surely loves reading about. Both companies decided on BlackBerry based on more than just the specs of a single handset. Still, Chen isn't going to gamble. We could see
a 64 bit octa-core powered BlackBerry hit the market this year
, aimed at those consumers that rely on raw specs and benchmark tests to decide on their next smartphone. BlackBerry's new leader wants to have all of the bases covered.
source:
ZDNet
via
BerryReview