Why deal with ride sharing apps, taxis, and traffic, when Blade is an app to summon a helicopter?
3
Picture this: You are in New York City, it is Friday afternoon, and you are trying to get out and hit the Hamptons of Long Island for the weekend. The obstacle? Friday afternoon rush hour traffic, and the likelihood of a wreck on one of the bridges spanning out of Manhattan.
Apps like Uber, Lyft, or even your personal driver are not going to be much help. If only you could get to the 34th Street heliport and summon your own helicopter. As luck would have it, there is indeed an app for that.
Blade will connect you with regularly planned trips between New York City's 34th Street heliport and destinations at South Hampton, East Hampton, and Montauk, on Long Island, as well as Teterboro, New Jersey. You can pick from scheduled flights, charter your own aircraft, or crowdsource a charter flight.
Pricing a scheduled flight varies, but can be as low as $135 per-person on trips to Teterboro with a 6 passenger aircraft. Trips to the Hamptons start at about $500 per-seat. For the money, you get to fly high-above the Long Island Expressway traffic, and arrive at your destination in less than half the time. The best part is the convenience, once you are set up, getting a flight is just three taps away.
"That is all fine and dandy," you might be thinking, but ugly weather will put a wrinkle in those plans. Blade has that covered too, if the flight is cancelled, the company's "all weather guarantee" kicks in, providing a credit for your flight, and providing a Maserati to chauffeur you to your destination in style (the guarantee only applies between Memorial Day and Labor Day).
The service is currently only available in New York, but this model could certainly work in other congested locales like Los Angeles and San Francisco.
Download Blade:
iOS
|
Google Play
Blade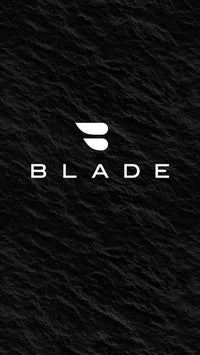 via:
BetaBeat