White iPhone 4 in short supply, replaced by iPhone 4S at stores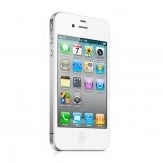 Remember how elusive and sought after the white iPhone 4 was back in the days?
Launching it took forever
, but after the painfully long wait, the crowds of iFans were finally presented with a prettier version of their favorite handset. Today, the white iPhone 4 appears to be somewhat of a rare breed already, but that is not necessarily a bad thing.
White iPhone 4 smaprtphones are being replaced by iPhone 4S
at a number of Apple stores across the United States and Canada. Word comes from sources for
9to5Mac
, who claim that due to short supply of the white 16GB model, people with a faulty iPhone 4 that is still covered by warranty are being given a 16GB white iPhone 4S as a replacement.
Now, the sources also point out that not all Apple stores are being affected, so if you go and ask for your white iPhone 4 to be replaced, there is no guarantee that you will be given the newer model instead. Also, the iPhone 4S handsets given as replacements are said to be refurbished units. Still, considering that you get a better camera, faster processor, and Siri integration, that the replacement unit is refurbished should not be too hard to overcome.