White iPhone 4 delay due to light leaking out around the device
This article contains unofficial information.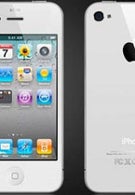 Even though Steve Jobs had originally called for a late July launch of the white iPhone 4, problems have persisted in manufacturing the phone. As we reported last week, Apple won't be shipping this model until later this year. And while many said that the delay was a ruse to hide the fact that the company was changing the manufacturing process to deal with antenna problems, the truth is simple. Because white is more transparent than black, the backlight behind the display is giving out too much light which is leaking out along the sides of the casing. At the same time, the light is also seeping out the back of the phone. The iPhone is made using Corning's Gorilla Glass on both the front and back of the phone and the antenna/metal band wraps around the outside of the device. This is a problem for Apple as far as correcting the problem is concerned.
Had the Cupertino based company used metal or plastic instead of glass, it could cover up the light using a simple coating. This cannot be used on glass which is a problem. Sprint has advertised its white EVO 4G phone as a potential substitute for those who really desire a white model, but this phone has also had some leakage problems along its seams, but not nearly as much as the iPhone 4 has had. The reason is that the HTC made EVO 4G uses a plastic material for the back of the phone, allowing the placement of a coating to block some of the light. Hopefully, Apple will be able to resolve this problem in time to ship some white iPhone 4 models before the end of the year.
Apple iPhone 4 Specifications
|
Review
source:
TheStreet