White-box Android makers face extinction as the big boys go downmarket
4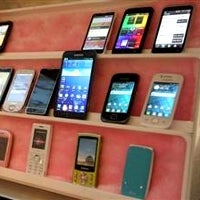 White-box Android handset manufacturers, you know, the ones in huts and abandoned warehouses scattered all over the the Guangdong province, are finding it increasingly difficult to make their sub-$160 phones and make profit.
The big local boys Huawei and ZTE are successfully ramping up their Android efforts, as we witnessed first-hand during our MWC visit this month, and they have the components supply bargaining power to compete better. That's on one hand.
On the other, global players like Samsung and Nokia are increasingly willing to get down and dirty with affordable handset, which adhere to basic quality standards, so your no-name Android handset stands very little chance before something with a famous logo slapped on it at about the same price and specs.
Moreover, the government-run Chinese carriers are heavily subsidizing Huawei, ZTE and Lenovo, and the Chinese themselves are becoming increasingly brand-conscious, so the days of your humble white-box Android maker might be numbered. With all these popular brands elbowing them out from the $150 market, they are forced to move to the $100 market for entry level smartphones, which for them is almost the same as cost.