While Google event is canceled, Microsoft's Windows Phone 8 event will go on as planned tomorrow
27
Thanks to Hurricane Sandy, short-staffed blogs and media outlets won't have to make a major decision on where to employ their resources on Monday. Originally, Google and Microsoft were to hold events within 3 hours of each other on both the East and West Coast of the United States. That would certainly force some media outlets to choose one event over the other. Google was to hold a media event starting at 10am EDT on Monday in New York City. The Mountain View based search giant was expected to take the wraps off the beastly
Google Nexus 10
(made by Samsung), the 32GB 3G
Google Nexus 7
, the
LG Nexus 4
and Android 4.2. But as it turns out, Hurricane Sandy (aka "Frankenstorm") is expected to make conditions too dangerous for attendees tomorrow, and
Google has canceled the event which will be held at another time
.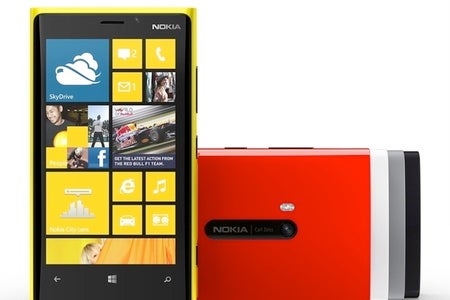 The Windows Phone 8 powered Nokia Lumia 920 is an AT&T exclusive
That leaves the Microsoft event which will start at 10 am PDT on Monday, Microsoft will
introduce Windows Phone 8
in San Francisco as planned. Besides showing off all of the features and capabilities of the newest Windows Phone 8 build, it is hoped that launch dates and pricing will become available from carriers planning on offering Windows Phone 8 handsets. The latest speculation has
Verizon offering the Nokia Lumia 822 and HTC 8X on November 8th for $99.99 and $199.99 respectively
, with a signed two-year pact. A mysterious, yet-to-be-seen Samsung Windows Phone 8 model has been tipped to be part of the launch. Meanwhile, AT&T is believed to be
scheduling a November 11th launch
of the carrier-exclusive
Nokia Lumia 920
, priced on-contract for $149.99.
So now, there is only one event to cover on Monday, correct? Uh, not really. Almost overshadowed by Google and Microsoft is
T-Mobile's evening affair scheduled for tomorrow
. The nation's fourth largest carrier is expected to hold a new product introduction and seeing as it is coming the evening after Microsoft holds its event, T-Mobile could be introducing a new Windows Phone 8 handset.
Keep your
eyes glued to Phone Arena
all day Monday as we bring you the latest word before, during and after the Microsoft Windows Phone 8 media event and the T-Mobile festivities.