When is big just too big?
62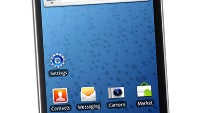 Introduction
Remember when yesterday's
3.2"
resistive touchscreens were considered to be really pushing the envelope in terms of screen size on phones? Sure our perception might have conformed over time, much like with most things in general, but at what size do touchscreens need to be in order to be classified as too big? Having been playing with the
Samsung Infuse 4G
for quite some time now, we were initially fascinated by its gargantuan 4.5" Super AMOLED Plus display, and rightfully so, one can overlook its sheer size because of its illustrious color production and vivid clarity. However, that one undeniable thought comes circling around once again as we continue to use the handset – as we hold onto it tightly in our hands as the tips of our finger begin to caress its display.
Thinking back to the past again, we remember checking out the original
Dell Streak
last summer with its 5" display – despite it being categorized as a mini tablet. Without a doubt, we can imagine that if smartphone manufacturers continue the trend to utilize bigger and bigger screens, we'll eventually end up with something like the Dell Streak. While undoubtedly attractive to have such great screen real estate, its drawbacks are quickly evident after some usage - we found it mandatory to wield it with two hands in order to operate it normally; not to mention the fact that it gets increasingly more difficult to find a comfortable place to keep such a device.
Difficulties with screen sizes too large
Still, there are compromises to make when manufacturing handsets with screen sizes so large. Specifically, we find it extremely difficult to even operate handsets with a single hand – thus complicating simple functions like making selections. Furthermore, we're somewhat limited in capacity with things like scrolling, since your thumb is needed to encompass such a huge amount of space. Yet, that very same problem arises when you're basically grasping the phone from the bottom portion of the handset – meaning, you'll need to stretch your thumb out to hit or press something towards the top portion of the display. In all honesty, that's exactly why it's almost imperative to operate these handsets with two hands as opposed to one.
Generally, we still find WVGA (480 x 800) resolution in use by most high-end handsets, with a scattered few deciding to size up with qHD and above resolutions, but with the Samsung Infuse 4G, it's evident that text starts getting on the fuzzy side with 4"+ sizes. Obviously, pinch zooming (where available) will quickly remedy that problem, but it's still noticeable that text isn't as sharp looking versus other handsets with displays less than 4 inches in size. Since it's relatively cheaper to utilize WVGA displays more than anything, that's probably why we continue to see few devices deciding to step it up in terms of resolution. Normally, the notion of having to pay more with higher quality displays will undoubtedly detract people from picking it up, but then again, it's only a matter of time before we witness plummeting prices in terms of the cost associated to producing higher resolution displays.
Then again, they still have their benefits
Despite those disadvantages, there are of course some others that characteristically stand out to enhance the overall experience. First and foremost, we absolutely adore the extra space when it comes down to things like watching high-definition videos or playing games. With the former, there's nothing like giving your eyes enough display real estate to adequately enjoy all the action on screen. C'mon, it's seriously easier on the eyes kicking back while watching something on a 4.5" display, well, at least it won't cause too much strain on your vision. Moreover, when it comes to gaming, there are some titles out there that operate with on-screen virtual controls. Of course, the extra space allows your thumbs to press those on-screen controls more accurately, and, makes the experience a bit more entertaining on the whole.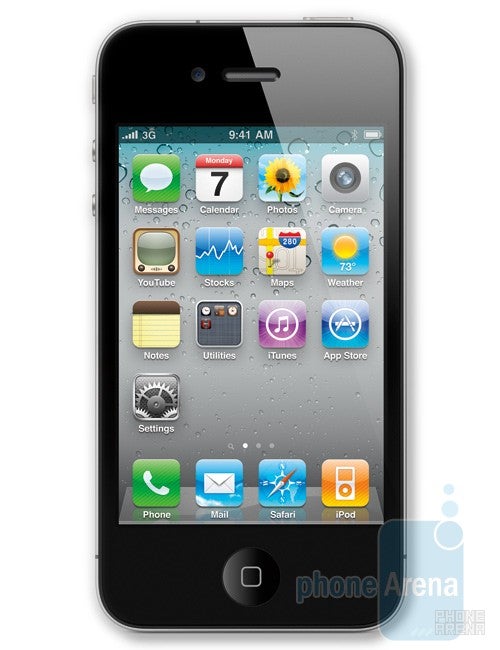 Apple iPhone 4
Below the 4" category
On the other end of the spectrum, we find high caliber handsets employing displays below 4-inches in size – like 3.5", 3.7", and 3.9" displays. And when you factor in the WVGA resolution that we're accustomed to seeing most of the time, it doesn't take a rocket scientist to figure out the high pixel density count they're able to dish up – enabling them to display some crisp and defined looking details. At the same time, one-handed operation is tastefully acceptable since handsets are more compact and easier to grasp. However, the benefits we find with larger displays end up being the total opposite with ones under the 4" category. In fact, the smaller size does make it more difficult to play games, which is something we come across with the
iPhone 4
. Its 3.5" IPS display is indeed sharp looking, but when we attempt to play fighting games like Street Fighter, relying on the virtual controls, it's rather difficult to make out the action.
Finally, maybe a sweet spot?
Explaining the pros and cons of the two sides, that begs us to visit the inevitable size of 4-inches on the dot, which appears to be possibly the sweet spot for just about any hand size. Using devices like the
Motorola ATRIX 4G
,
HTC DROID Incredible 2
, and original
Samsung Galaxy S
, sheer size and usability aren't things that come to be distractions with those handsets. Instead, it does the total opposite as it presents us with the perfect balance in functionality, without barely coming off as being unwieldy.
Then again, we find handsets like the
HTC EVO 4G
and
Motorola DROID X2
that are slightly higher in screen size at 4.3-inches. As much as it might seem insignificant, we still come across some of the issues we find with those handsets with larger displays.
We're not saying that we don't like the Samsung Infuse 4G's larger than average 4.5" Super AMOLED Plus display, but rather, it's just simply too much screen to accommodate the average persons' hands. In the end, we still prefer smartphones donning 4" displays more than anything – even more when we find them relatively easier to handle in general. As we've seen though, anything larger than
5-inches
would definitely qualify as intruding on the tablet space – where it would better fit in with the crowd.
Want to voice your opinion? Come
vote in our poll
and let the world know what is the perfect smartphone display size for you!
Recommended Stories