WhatsApp may soon let you protect your chats with a passcode
6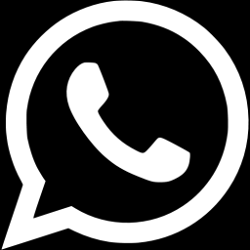 Facebook-owned WhatsApp made much fanfare of the service's end-to-end encryption, which
rolled out in a service-wide update
back in April. As has been demonstrated, even with end-to-end encryption, IM services like
WhatsApp are still vulnerable
to having their chats spied upon. Even so, WhatsApp is continuing its attempts to make the platform as secure as possible, and very soon, the app could include a passcode lock feature.
Even with end-to-end encryption on board, WhatsApp can do little to stop people from reading your messages should they manage to get into your phone. According to a report by
Android Authority
, a future update to the app will permit users to enter a six-digit passcode should they wish to shore up local defense against intrusion.
Apparently spotted within a WhatsApp translation program, strings include references such as 'Enter the current six-digit passcode', 'Passcodes don't match. Try again', and 'Enter a recovery email address'. The recovery email part may be optional, notes the report, as a way for users to recover account access should they accidentally lock themselves out.
Of course, just because the feature is supposedly being tested, this doesn't necessarily mean that it will roll out soon, if at all. But with Facebook / WhatsApp clearly
ramping up efforts
to make these services as watertight as possible, it's difficult to see why it would be held back.
We'll let you know as and when said feature reaches the end user, so stay tuned.