WhatsApp may soon let you edit or revoke sent messages, photos and videos
19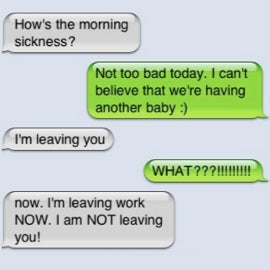 Such a feature could spare the blushes of many..
A future update to WhatsApp looks set to add a feature that will bring welcome relief to careless typists. A beta version of the IM service indicates that pretty soon, users will be able to revoke and edit sent messages. Provided the recipient hasn't already seen it, you'll be able to pretend that said correspondence never existed.
Right now, you can only delete sent messages at local level. So if you make an embarrassing typo or say something regrettable, you can remove it at your end, but the recipient is still able to see it. Like Skype and other instant messaging services, WhatsApp users could be able to legitimately redact or edit a message that has already travelled through cyberspace.
Such a feature would be incredibly useful and to some, essential. As well as regular text, it is also reported that the users will be able to revoke images and video as well. There's no ETA as yet and since it's being tested in beta, no guarantees that it'll even be rolled out to the main version.
Would you like to see this feature implemented? Let us know in the comments!