WhatsApp for iOS moves to yearly subscription model
5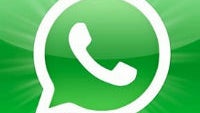 For a while now, iOS users have had something of a deal for WhatsApp. Whereas on Android, the app was free, but came with a 99 cents per year subscription fee; iOS users had to pay 99 cents for the app, but there was no cost after that. Well, that has changed, and WhatsApp for iOS is moving to a yearly subscription model.
Of course, as with the Android version of the app, downloading it will get you a year free before you have to start paying the annual subscription. So, what this really means is that WhatsApp is now free for iOS users, and you get a one-year trial. Although, calling it a trial probably isn't quite right, since after a year, you'll have either uninstalled the app or are completely hooked.
Given that WhatsApp recently announced
250 million users
, it seems quite a few are getting hooked.