What's the ideal smartphone screen size for you: poll results
31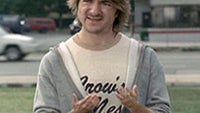 Last week, we asked you one of the quintessential questions when it comes to smartphones:
what's the ideal size of their screen
? With so much variety in devices these days, we get everything from as low as 3 inches to as large as 6 inches and bigger. Such diversity, you might think, could make the results of this latest poll into a cacophony of different opinions. In reality, though, it seems the truth was simpler, and - just as the proverb goes - somewhere in the middle.
In fact, there is not one, but two sizes that emerge in the race to the top: 4.7-inch and 5-inch smartphones. 5-inch smartphones actually grabbed nearly 30% of your votes, and 4.7-inch ones ran not too far behind with 23.4%.
The sweet spot for a smartphone screen is between 4.5 inches and 5.5 inches
Add to that the other double-digit results, and you'd see that an overwhelming majority of people think that the sweet spot for a smartphone screen is between 4.5 inches and 5.5 inches. With expectations for two upcoming iPhones, one with a 4.7-inch display, and another one with a 5.5-inch one, it seems that at least in terms of size, we'll soon reach an industry-wide agreement on the 'right' smartphone sizes.




Interestingly, the two extremes that are smartphones with screen size smaller than 4" in diagonal and those larger than 5.7" received only marginal support. With this sweet agreement from the results in mind, it seems that we should finally be able to focus less on just the size and measurements of smartphones, and more on what we can actually do with them. And isn't this great?