What will the price of the 32GB 3G Google Nexus 7 be?
11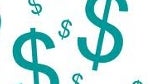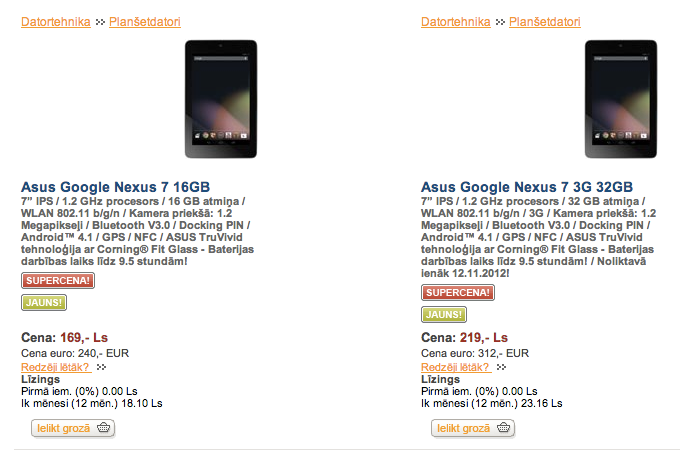 The 32GB 3G Google Nexus 7 can be pre-ordered from a Latvian site
With Latvian store
1a
taking pre-orders for the unannounced 32GB Google Nexus 7 with 3G connectivity, a little bit of math using the forex market should allow us to figure out how much the device will be selling for in dollars, assuming that is, that this is one of the devices that
Google introduces Monday
.
With the 16GB
Google Nexus 7
priced at 169 Latvian Lats, that works out to about $311.45 U.S. Dollars. The 32GB 3G Google Nexus 7 is priced at 219 Latvian Lats which translates into $403.60. Now lets take the 16GB model which is priced at $249 at the moment in the Google Play Store (it is expected to drop to $199 when the 32 GB Wi-Fi model launches) and we can see that at $311.45, there is a 25% premium. We remove that premium from the $403.60 and we get a
figure closer to $300
.
So based on our computation, the 32GB 3G model of the Google Nexus 7 could be priced at about $300 in the United States. That would seem to fit in to the current tablet ecosystem.
source:
1a
(translated) via
AndroidCentral