What happens when Tidal music streaming goes down? Ariana Grande saves the day in SNL skit
12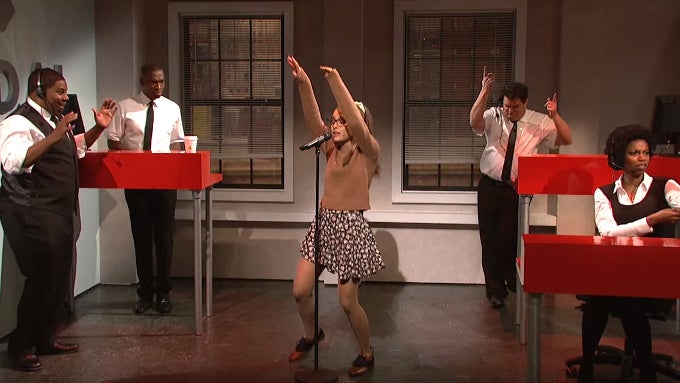 Tidal, the music streaming service owned by Jay-Z, takes pride in valuing artists and compensating them properly for their work, and it gives users high-quality music, but what happens when streaming goes down?
Saturday Night Live takes us behind the scenes at Tidal at times of emergency in its latest skit: power outage breaks the streaming for Britney Spears, Shakira, Whitney Houston and more popular artists. It's up to the intern Chloe who was overheard singing Britney in the hallway to save the day by impersonating each of the artists. What happens next is that the cute intern does a jaw-droppingly good job... but it really is no surprise given that it's the brilliant Ariana Grande playing the role.
The whole skit ends up on a happy note as streaming is back up and there is a surprise twist at the end, but we won't spoil it all. You can see the full skit right below.