What do you hate the most about mobile games?
20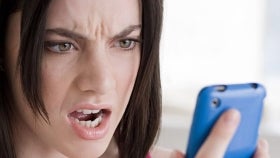 Mobile games are quite the controversial topic. Most people either love them to bits, or hate them in their entirety. And, quite honestly, there are plenty of reasons for both, despite the fact that
some things we hate in mobile games can actually be good for us
.
So, with more bad games, clones and rip-off titles coming to app stores around the world each day, we can't help but to wonder, what the worst aspect of mobile games is. Some might say that it's the pay-to-win model that has dominated the mobile gaming market for a while now, but others would argue that there are more ads than gameplay in some titles.
What's your most hated trait of mobile games? Feel free to elaborate in the comments, too.