What did you think of the Microsoft Surface Pro 3?
72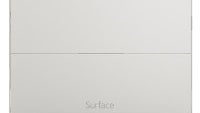 For a few years now, Microsoft has been trying to blur the lines between its Surface Pro line of tablets and conventional laptops in the minds of consumers, but objective data shows that this just isn't happening. Indeed, Microsoft's sales with the Surface line (RT included) have been rather disappointing on the whole, and that really got us thinking. Did you like what Microsoft has in store this time around?
There are obviously cons and pros with the Surface Pro 3. For example, while build quality is outstanding, the price tag attached is quite prohibitive (the cheapest version starts at $799 without the keyboard accessory). The tablet, with its 12-inch screen and weight of 800 grams, is also quite bulky, though that's not necessarily a con for everyone, especially those who crave a larger form factor. Lastly, while some will rejoice at the availability of the fully-fledged Windows 8.1 Pro platform, we suspect quite a few people we'll be unhappy with the poor app ecosystem available to the OS, especially when considering what's available to iOS and Android.
Obviously, we're only scratching the surface (get it?) here, and we're sure many of you will have other reasons, or a mix of many. But beyond those, what we really (and we're sure Microsoft too) want to know is what you thought of the new Surface Pro 3. Did you think it's a work of art, or an overpriced junk? Perhaps something in between? Let us know by casting your vote.