We could see Bixby 2.0 at Samsung's Developer Conference next week
39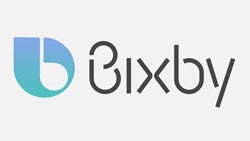 This coming Wednesday, October 18th, Samsung will be holding its annual Developer Conference in San Francisco. During the event, we could see Bixby 2.0 unveiled. The virtual personal assistant made its debut on the
Samsung Galaxy S8
and
Samsung Galaxy S8+
, and now Samsung wants to find third party products and non-smartphone devices that can benefit from having Bixby 2.0 on board.
Unfortunately for Samsung, Bixby has not been warmly welcomed by the public.
Problems getting the virtual assistant to understand English
forced it to be delayed for about two months. In addition, there seems to be an overabundance of virtual assistants. The less than enthusiastic response for Bixby
has led Samsung to replace the executive in charge of the assistant
, as we told you yesterday.
One of the non-smartphone products that could be important in building up support for Bixby is a smart speaker. This is the device that launched Amazon's Alexa, which has become one of 2017's tech stars. While Samsung denied in July that it was going to make such a product, the very next month
the company confirmed that a smart speaker is on the way
. And like Amazon has done with Alexa, Samsung would love to see Bixby employed as an option on third party products right alongside or in place of Google Assistant. For example, Alexa can be found as an option on the
HTC U11
and the
Huawei Mate 9
smartphones.
Samsung's mobile business chief Koh Dong-jin said that gaps in the capabilities of the first-generation version of Bixby, will be filled in Bixby 2.0. The executive said, "We will supplement the incomplete parts of Bixby 1.0 at Bixby 2.0." He added that "Outside developers will participate in the development of Bixby 2.0 although they could not for Bixby 1.0 due to time shortage." Still, the head start that Siri, Google Assistant and Cortana have over Bixby could make it more difficult for the latter to pick up a steady stream of users from the older assistants.
source:
KoreaHerald
via
DroidLife