Watch our video of the entire HTC event starring HTC Rhyme and Sense 3.5
10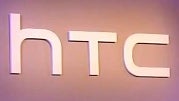 If it is true that a picture is worth a thousand words, a video is worth a million. And while yesterday we at PhoneArena did our best at
reporting the entire HTC event live for you
, checking out our video will surely give you a better idea how the show unfolded.
Undoubtedly, the feminine HTC Rhyme was the star of the event sporting a gracious plum-colored outfit and backed up by a whole pack of accessories. Not to be forgotten is the new HTC Sense 3.5, which builds upon the company's tried and tested user interface and enhances it even further.
But enough spoiling the fun. Feel free to throw a pack of popcorn in the microwave, kick back and enjoy the show. Of course, do not hesitate to share your impressions with us by dropping a comment below.