Watch a short video ad and get 30 minutes of ad-free Spotify streaming
5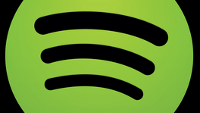 How much is 15 seconds or 30 seconds of your undivided attention worth? According to music streamer Spotify, it is worth 30 minutes of ad-free streaming. "Sponsored Sessions" is what Spotify is calling this advertising plan. Major advertisers like Coke, Ford, McDonald's and Universal Pictures will be the first global advertisers to use it. Kraft, Target and Wells Fargo will run ads in the U.S. only.
The program will be tested in the fourth quarter of this year. Spotify is charging advertisers a premium amount for the spots to make up for the ensuing 30 minutes of ad-free streaming. The company said that it tested out various lengths for its "Sponsored Sessions," and discovered that 30 minutes of ad-free music is enough incentive to get its subscribers to watch a video ad for as long as 30 seconds.
If all go right with the tests, the ads will roll out on a regular basis in the first quarter of 2015. Spotify is trying this out on its mobile platform first, because that is where the fastest growing traffic is for the streamer.
source:
Spotify
via
AdAge
,
Engadget