Watch Sony livestream its Xperia Z1 IFA 2013 press conference here
54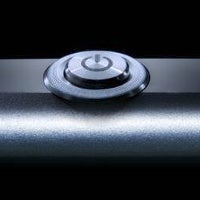 Sony is expected to finally unveil its Xperia Z1 aka Honami today, and the phone is expected to bring a lot of experimental thinking with two lenses that you can pair with the smartphone and either snap onto it, or use separately and use the smartphone as a camera remote control.
Sony has already started teasing the Xperia Z1 and its waterproof capabilities with swimsuit models and the device is definitely expected to make a splash. The Z1 is also said to feature a 20-megapixel camera on board with a high-quality Sony G lens.
Good news is that you can watch Sony's full IFA 2013 press conference live. The live stream starts in just a couple of hours, bookmark the link right below and open it then. For those of you who cannot watch it live, we have a liveblog that will keep you posted. Stay tuned.