Want the hidden "Reader" mode in Chrome for Android? Here's how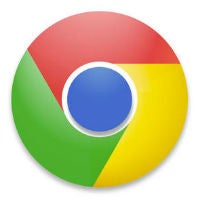 There are always little tips and tricks when it comes to Google products, and Chrome is often has the biggest heap of extra options hidden under the hood. If you like to find hidden options, you may be familiar with the chrome://flags menu that holds many of the experimental features that Google is working on. One of the better features you'll find in there is a hidden "Reader" mode.
Some of you may use apps like Pocket, Readability, or Instagram to reformat websites for easier reading; or, if you use iOS, Apple added a Reader mode to Safari with iOS 7. Google is apparently working on a built-in Reader mode for Chrome, but hasn't enabled it by default just yet. Luckily, you can turn it on yourself if you want. Here's how:
First, open up Chrome on your Android device, and navigate to

chrome://flags

Then, find the "Enable Reader Mode Toolbar Icon" in the list, either by scrolling through (it's about halfway down), or by using the "find in page" option in the Chrome menu
Enable the feature, then tap the "Relaunch Now" button that pops up at the bottom to reboot Chrome
The new Reader mode icon will be an "A" with some lines next to it, and it'll show next to the search/address bar. Just note that the icon won't appear on all pages, and some of the pages that it shows on won't really benefit much from Reader mode (as you'll see below with the ESPN page). But, it is extremely helpful if a page still doesn't have a mobile-friendly version (really, NASA? What are you waiting for?)
Of course, there are tons of other things you can do in the
chrome://flags
menu on any platform, if you're brave enough to try. Just keep in mind that Google doesn't offer support on any of those experimental features; so, you're on your own if anything goes wrong.