Wallpapers beyond Quad HD (1440 x 2560) for your Galaxy S7/S7 edge, Note5, LG G3/G4, DROID Turbo, Nexus 6P, and others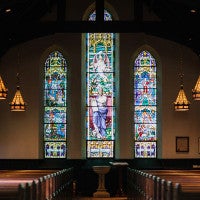 Even if we assume that you're the kind of person for whom the wallpaper on his phone is something he sets on day one and then forget about it, it's more than likely that in the year (or two) of owning it, you'll get tired of looking at the same thing each day, every day. And then you'll need a change. And perhaps the pre-loaded stack of wallpapers that the manufacturer of your device deemed worthy will be sufficient. But perhaps it won't.
That's where our biweekly pick of some of the best wallpapers from around the world comes in. And it's not just any wallpapers that we select—we put emphasis on quality, and not just in terms of how beautiful the composition is, but also on high fidelity shots. For example, today's most high resolution entry is a 32-megapixel monstrosity.