Wallpapers beyond Quad HD (1440 x 2560) - February 2016 edition
5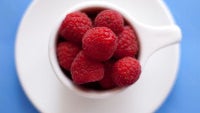 PhoneArena regulars will be well-aware by now: we like our wallpapers. So much so, in fact, that we make sure to sift through hundreds of extremely high resolution, quality walls that we then make available for your to make use of. And when we say high resolution, we mean beyond Quad HD, or 1440 x 2560. That's more than even the most pixel-dense smartphone screens of the day.
That's a good thing. A good thing, because the process of downsizing image content to a lower resolution (something your device's launcher does by default) yields quality improvements. Which is why when filmmakers shoot in 4K resolution, they typically export it to 1080p for the mass market, and it looks crispier than a 1080p source encoded into a video format.
And what do you know, a few of the entries today are so high on resolution, that even 4K is a low bar. The biggest image in our collection is a 7210 x 3976 pixel monster—that's about 27 megapixels! Insane. Check out the full selection below.
As always, keep in mind that the images in the slideshow have been re-sized to save you both time and bandwidth (128MB => 1.63MB). To download the original, full resolution files, go
HERE
.
30+ Infinity Display wallpapers for phones with tall screens
50+ Beautiful high-res wallpapers, perfect for your LG G7, Galaxy S9, Pixel 2 XL, iPhone X, and others
50+ Awesome high-res wallpapers, perfect for your Galaxy S9, Pixel 2 XL, iPhone X, Huawei P20 Pro, and others
Beautiful, high-res smartphone wallpapers
Beautiful, dark wallpapers perfect for OLED smartphones
Expand timeline
Loading ...