WSJ: Wearables could replace the iPhone as Apple's most important revenue source
10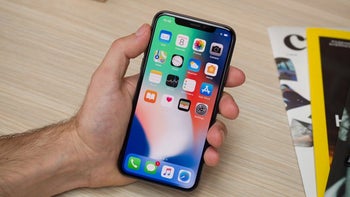 The Apple iPhone is Apple's most important device. Think of the phone as a hub, and other Apple products and services as the spokes pushing out from the hub. And while it is hard to imagine, there will come a time when something new becomes Apple's next big thing. A report published yesterday in the
Wall Street Journal
suggests that wearables will eventually be the most important source of Apple's revenue.
The WSJ sees a parallel between the Apple Watch and Apple's AR headset. The newspaper says that during its first couple of years, the device dubbed "Apple Glasses" will have limited functionality, and be tethered (not physically) to the iPhone. Eventually, it should become a stand-alone device, just like the cellular version of the Series 3 Apple Watch.
Note that the Journal said that wearables could become Apple's most
important
source of Apple's revenue. The report didn't say it would be the largest. That's because the wearable sector may not overtake iPhone sales, but it could end up driving more Apple customers to one of the company's subscription services like Apple Music and Apple Video (when it is launched). And that is important for Apple as it tries to meet its goal of hitting $50 billion in services revenue by 2021. Last year, Apple took in $30 billion in services revenue.
"Sales of Apple-made wearables may never eclipse those of the iPhone, yet wearables could still be the most important driver of Apple's overall business. The key is the portion of the company's revenue that comes from services—a piece of the pie that's been growing even faster than wearables sales."-WSJ
If the WSJ is right, wearables could be Apple's next hub with the iPhone reduced to one of the spokes.