WP7 devices unlocked with ChevronWP7 will start to re-lock in August
8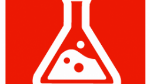 We know that the title sounds like a downer for the Windows Phone homebrew scene, but actually it shouldn't be such a bad thing that ChevronWP7 unlocked devices are going to start re-locking in August, because it seems that Microsoft has a plan as it transitions the platform to Windows Phone 8.
If you don't know, ChevronWP7 was originally a tool to jailbreak WP7 devices, but became a compromise program in which Microsoft allowed 10,000 unlock codes to be sold for just $9 each. This allowed the burgeoning WP7 homebrew community to get sanctioned access to unlocking devices, which helped the homebrew community by making it easier to unlock devices, and helped Microsoft by keeping the homebrew community from trying too hard to break the system. Those 10,000 unlock codes started selling in November 2011, and were all sold by January of this year, and the program was officially shut down in April.
Now, it has been announced that devices unlocked using ChevronWP7 will begin re-locking as of August 11th (perhaps the launch date for WP8?) Devices will re-lock when connected to a PC and run through the Zune software. That's the bad news, but the good news is that ChevronWP7 has a list of "over 8,000" users who had purchased codes, who will now get a free one year membership to Microsoft's App Hub development tools (this is normally $99 per year). Those users will be able to unlock their devices again using Microsoft's tools in the App Hub, and keep on working.
The ChevronWP7 team is saying to "stay tuned" for more homebrew options for Windows Phone.