WP Marketplace expanding into 23 new markets soon
5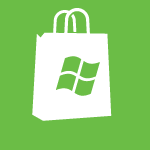 Windows Phone has been on the rise this year, and some of that must be attributed to the fact that Microsoft has been working hard to expand the geographical footprint of the Windows Phone Marketplace. So far this year, Microsoft has almost doubled the number of regions with access to the Windows Phone Marketplace, including newly announced areas.
Microsoft has announced that it will soon be accepting app submissions for 23 new markets around the world, which will bring the total number of markets with access to 63. The new regions cover Eastern Europe - Bulgaria, Croatia, Estonia, Latvia, Lithuania, Romania, Slovakia, Slovenia, and Ukraine; the Middle East - Bahrain, Iraq, Israel, Qatar, Saudi Arabia, Turkey and United Arab Emirates; Asia - China, Kazakhstan, Thailand, and Vietnam; Central/South America - Costa Rica, and Venezuela; and Europe - Iceland.
App Hub will be updating in the next two weeks to cover the additional regions, then developers will be able to start submitting apps for the new markets, or expanding existing apps into those markets. Microsoft does note, though, that Bahrain, China, Indonesia, Iraq, Kazakhstan, Malaysia, Qatar, Saudi Arabia, and the UAE require "additional certification requirements due to local laws or norms". So, be sure your app doesn't offend anyone. Certification for apps should take about 7 days.