Vsenn modular phones may allow Firefox or Ubuntu, not just Android
10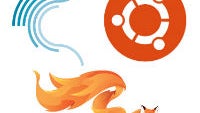 When you think of a customizable smartphone, you might think of a modular device like Google's Project Ara or its new competitor Vsenn, which allows you to easily upgrade hardware components; or, you might think of the software side of customization, like CyanogenMod, and alternative Android launchers. Rarely does the option to choose your own OS come up, but Vsenn wants that to be part of the conversation.
Vsenn announced today that aside from being able to
customize the hardware
on its devices, and install Android
custom ROMs
without voiding your warranty, you will have your choice of OS when building your custom Vsenn smartphone. Vsenn is opening up the conversation to you in its social channels to find out which OS you would like to have added to its ARP program. The first three options attached to the announcement are Sailfish OS, Firefox OS, and Ubuntu, no word on Tizen just yet.
According to Vsenn, "the only condition we request from any ARP is a stable and high performance ROM." Beyond that, OS developers will have full independence to offer what they like on Vsenn hardware, full tech support through Vsenn, unlocked bootloaders, and even monetary support, meaning "Vsenn will officially provide monetary donations, test devices, server space and bandwith for the Vsenn devices ROMs." That's not a bad deal for software developers at all.
Of course, it is unclear as yet if this sort of OS freedom is something that users actually care about. Sailfish, Firefox, and Ubuntu are all interesting options, but none of them have proven to be viable alternatives to established mobile platforms, especially when it comes to the app ecosystems. What do you guys think? Does full choice of OS interest you?
Recommended Stories