Voodoo magic: 7 unique apps that seem impossible, but actually work
18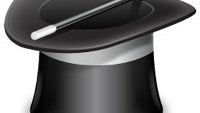 Between everyday apps that barely get the job done, and ones that pray on the naive by offering them the keys to the kingdom only to disappoint later, it's natural that the smartphone community has grown skeptical and untrusting of apps. Especially if they claim to do something that we can't wrap our minds around.
But some apps
do
beat the odds, and while their descriptions may sound a little like voodoo magic (especially if you're new to smartphones), they do actually deliver on their promise — as amazing as that may sound. In fact, most of them can be explained fairly easily even to laymen, though most would still prefer to test them out on their own before lowering their guard. You're invited to do so for this selection.
We sat down and thought, "
What are some of the apps that initially led us to raise eyebrows, but delivered in the end?",
and decided to share some of them with you. And don't worry — there's no unholy magic going on here, just some unusually clever algorithms and a few ingenious approaches to tough concepts.
Recommended Stories