Voice texting demoed for Nokia Windows Phone, Mango to have voice map navigation as well
3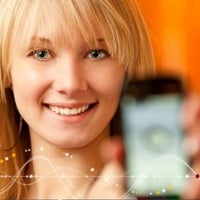 While it's probably nothing Vlingo doesn't do already, the head of Nokia US has demonstrated
voice texting while driving
for a briefing seminar at the Center for Automotive Research.
It's unclear if he used something like the
Nokia Sea Ray
for the demo, but the interesting tidbit here is that this tech will be available in Nokia Windows Phones and other Mango devices, and the Windows Team blog even posted how it is supposed to work while you are driving:
WP
: [music pauses]You have a text message from Cody Pardi. You can say read it or ignore.
Me: Read it.
WP
: "When will you be home?" You can say reply, call or I'm done.
Me: Reply.
WP
: Say your message.
Me: "In about 20 minutes."
WP
: [The phone transcribes and repeats the message] You can say send, try again, or I'm done.
Me: Send. [music resumes]
The system is based on TellMe, Microsoft's cloud-based voice recognition and text-to-speech service, that is also found in Xbox Kinect and cars. It learns as you go along with using it, and doesn't strain the phone's resources meanwhile.
Voice recognition will actually be even more pervasive when Windows Phone Mango hits handsets. Besides the usual calling with your voice, firing up applications and dictating, here is a list of some other actions you can do with your voice. Making a phone call by name or nickname, redialing a number, calling voicemail, searching Bing, turning on the speakerphone, starting an app while in a call, or
navigating Maps
are all possible.
Microsoft hopes that such tight, all-encompassing integration of voice recognition and text-to-speech will give its Windows Phone platform an edge before the competition, and is surely willing to work hard for it to materialize, so we'll definitely get on the learning curve when we have a chance to try it out.
source:
TheNokiaBlog
&
WindowsTeamBlog