Vlingo update brings a slick UI and support for 7 new languages
0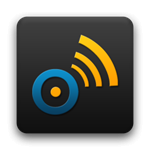 Vlingo is a voice command app that you may remember because of its competition with Google Voice Actions. Vlingo has just gotten a major update on Android, bringing a more intuitive UI and support for 7 new languages.
The thing with Google Voice Actions was quite strange. Vlingo did the same things, such as voice search, maps, navigation, and messaging, but at the time it cost $10 in the Android Market. When Google Voice Actions launched, Vlingo panicked and made the app free, even though Vlingo was available for Android 1.5+, whereas Voice Actions required 2.2, which at the time was a very small percentage of the Android ecosystem. On top of that, Vlingo offered more functionality than Voice Actions, but of course, in the Android Market once you make an app free, it stays free.
Now, all of those features are available in 7 new languages: French, Spanish, Italian, German, Mandarin, Korean (beta), Japanese (beta), and of course it still supports English (US and UK), which brings it close to Google Voice Actions which supports all the same languages except for Korean, but also Czech, Polish, Russian and Turkish.
Vlingo is free in the Android Market. Vlingo requires Android
2.1
+, and InCar requires Android 2.2+.
source:
Android Police
Android Market link