Virtual carrier Ting slashes data rates, now as low as $10 per GB
2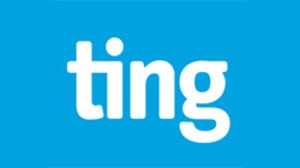 Wireless service provider Ting announced a significant drop in its data rates, bringing its price per GB to as little as $10. Ting's new deals should offer something for everyone – both individual customers and families – and will serve as a sweetener to those who were considering a switch to the provider.
Here is a quick rundown of what customers can expect from the new tariffs and offers: a customer's first gig will cost $16; every next gigabyte, pooled and shared across all phones connected to their account, will cost $10. Every active device is still subject to a $6 monthly fee.
For new customers, this pricing will be available upon signing up with Ting, while existing customers will be able to take advantage of the new rates in their next billing cycle.
"At just $10 a gig beyond the first, Ting's pay-for-what-you-use approach is the best choice for most American cell phone users,"
said Michael Goldstein, VP of Sales and Marketing for Ting.
"Because minutes, messages and data are pooled and shared across all phones on an account, Ting's pricing is unrivaled for families, businesses or any other account with more than one phone."

Ting – a virtual network operator leveraging the networks of Sprint and T-Mobile – was launched back in 2012 by Tucows Inc. Its business model is not heavily dependent on phone sales and does not require anything beyond a month-to-month contract. The provider offers flexible tariffs, split into different tiers for text messages, voice minutes and mobile data, each of which is adjusted monthly to match actual usage. If you find Ting's offers tempting, here is a table comparing the old and new rates on all levels.