Virgin Mobile iPhone sales turn out to be a bit lackluster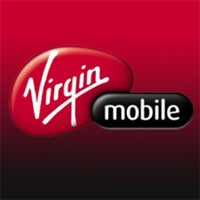 Leading up to the launch, Sprint CEO Dan Hesse was confident in the company's decision to sell the iPhone through Virgin Mobile. "We think there's good demand for high-end devices like the iPhone in the prepaid market," he said in an interview with Bloomberg. "There's a misperception that the prepaid market is only for people that are economically challenged. That's not the case. Our expectation, based on preorders, is that the iPhone will do very well on Virgin."
While Virgin Mobile spokeswoman Jayne Wallace declined to comment on the sales this past weekend, an analyst with BTIG, Walter Piecyk, noted that there were zero iPhone line activation at eight RadioShack and Best Buy location in New York City and San Francisco.
Piecyk noted in a blog post that there was no signage on the stores or marketing material to support the launch. While he believed that there wouldn't been that many people jumping at the opportunity to buy a pre-paid iPhone, he found the lack of advertising odd. "Phones were available, but the lack of marketing materials and the comments made by the store personnel we spoke to indicated that they did not expect many of their customers to opt for the costlier version of the iPhone," he said.
Conversely, Cricket, who also just released the
iPhone via its pre-paid channel
has described opening weekend sales as "brisk," although it also has not released official sales figures.