Virgin Mobile Australia's service goes down for the weekend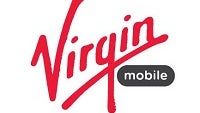 How was your weekend? For about a third of Virgin Mobile's one million-plus customers, things did not go quite as planned. Friday evening, the system suffered a partial collapse leaving folks with no service when they awoke Saturday morning.
Virgin Mobile Australia is owned by and is a brand Optus, Australia's second largest carrier, which is owned by Singapore Telecommunications. Optus customers were not affected by Virgin's outage.
Whatever system problems Virgin was having, the company could not initially give any updates on its website because that went down too. Company reps put the word out on Facebook and Twitter, noting that they had "all hands on deck" to fix things.
The company immediately told affected customers they would get credit for the days where service was not working. Customers could not make calls, send SMS messages or access data. As of about four hours ago, the carrier finally got everything reading green again.
The system fault turned out to be rooted in a billing glitch. The post-paid customers were somehow incorrectly being recognized as a pre-paid account with a zero-dollar balance. Just like anyone else with a zero-balance on a pre-paid account, the switch denied access to the network.
Virgin has since resolved the problem, and apologized, "We know we let you down, but please be assured we're determined to make it up to you." For some that will be enough. Other customers were not as tactful in their reactions as you might imagine, though one customer offered this perspective, "Representatives from Virgin should personally visit every single customer's home in Australia with an apology card, bunch of flowers, and free credit because clearly this has ruined some people's lives FOREVER by not having reception for one morning." Yes, it was tongue-in-cheek.
source:
The Sydney Morning Herald