Vintage handsets going on sale in Malaysia soon
20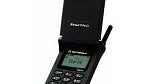 Now this is a treat for sure! Who doesn't remember the "awesome Snake game" on the
nearly indestructible Nokia 3310
? Or the classic slim and flippable
Motorola StarTAC
?
DiGi, Malaysia's third largest carrier will also be dusting off some old stock with the Ericsson SH888 and its "super thick antenna" (as well as being a super thick phone). The best part, the carrier is throwing 30GB of free internet for these devices that barely know what the internet is.
That's right, Motorola's classic StarTAC is yours for just 2,399 Malaysian Ringgits (MYR) or an easy $774. If you can't handle that, then Ericsson SH888 can be had for just 1,899MYR ($612). Then there's our pick, the venerable Nokia 3310 for just 1,499MYR ($483).
The monthly service will run you only 148MYR ($47) and don't forget the 30GB of free internet. These babies have you covered, from looking cool when answering a call to keeping you connected with a 100 phone number entries. These beauties will be available for pre-order "soon" so don't miss out.
It's on the internet, so it must be true right? Enjoy your April 1st.
source:
DiGi
Thanks Jonathan and Dick for the tip.