Vine is the number one free app in the Apple App Store
1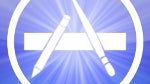 So just which app is the number one free app in the Apple App Store? Would you believe
Vine
? This is the application purchased by Twitter just on the eve of its launch on the Apple App Store. What is Vine? Think of it as
a video version of Twitter
with continuous 6 second loops of video that display on your Twitter feed and can be shared on Facebook. Like on Twitter, you can hashtag videos, search for specific hashtags, see what's trending and more.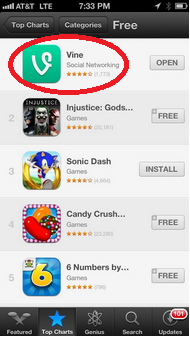 Vine is the number one free app for the App Store
While currently numero uno with a bullet for iOS, back in February the company
made it no secret that it was looking for Android engineers to help it build the Android version of the app
. At one point during its long journey to number one, Apple had removed Vine from the featured section of the App Store after pornography was seen in the "Editor's Pick" area of the app. Obviously a mistake, the offending clip was removed and life went on for the app.
There seems to be a pattern here, similar to what happened with other popular apps like Instagram, where an app builds up a wide following on iOS, heavy demand for the app grows on Android, and
finally the app is released on the Google Play Store
to spectacular numbers. This is, as we said, the pattern that worked with Instagram. Android users, who had faced a huge deficit with iOS users of the app,
are now responsible for half of all Instagram users
. We expect to see the same pattern for not only Vine, but also for
Capture
. The latter is an app that helps you upload videos to YouTube, Google+, Facebook and Twitter, or any combination of those. Developed by Google, of course it went to iOS first although an Android version is supposedly coming.
source:
@rus
via
TechCrunch