Video: here's LG G3's design story
19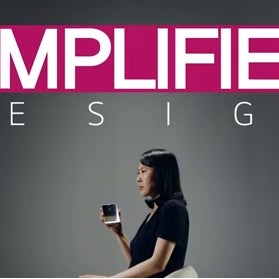 LG recently released an official video that tells the design story of its
G3
flagship smartphone.
One of LG's first challenges was to make this 5.5-inch slab fit in the palm of your hand. The company did a pretty good job in the end, taking cues from last year's 5.2-inch G2 - which, just like the new G3, comes with very thin bezels around the display. Of course, the fact that both the G2 and G3 have all their hardware buttons on the back helps a lot.
But the simplicity of the G3 isn't just about hardware. LG also "removed all the unnecessary graphics or visual clutters and redesigned the GUI with simple, clean and flat graphics." Interestingly, LG says that the circle of its logo was used as a graphic motif for the new UI - which has been integrated into Android 4.4 KitKat.
The G3 only recently became available around the world, and it will be released in the US later this month, via all major mobile operators. You can find out much more about this new handset by reading our
LG G3 review
.
The G3 design story video is embedded below. The story is told by LG's chief designers from South Korea, that's why you'll (probably) find that the English you hear sounds funny.
source:
LG