Video: Open webOS ported into Nook Color and Samsung Series 7 Slate
3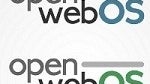 First, let us make it known that these are most definitely "alpha" so you should not expect to see optimized hardware acceleration. That said, within mere weeks, developers have been able to port Open webOS to a Galaxy Nexus, and ASUS Transformer Prime and there are folks working on making webOS work on top of Android.
The first video shows Open webOS operating on a Nook Color, a tablet whose original purpose in life was to be an e-Reader in competition with the likes of a first generation Kindle Fire. To give you an idea of what is under the hood of this 7-inch tablet, it was originally running Android with a heavy UI on top and powered by an 800MHz TI processor with 512MB of RAM. The space shuttle, this tablet is not. Despite that, webOS is functioning (albeit very slowly).
In the second video, a Samsung Series 7 Slate is brought to life on Open webOS booted off a USB pen-drive. The results after a protracted boot time are spectacular considering that the developers have not even gone through any hardware optimization yet. For those that need a reminder, the Series 7 Slate is a Windows 7 tablet with an Intel Core i3 or i5 processor. The 11.3-inch screen has similar resolution to the
HP TouchPad
. Performance would certainly improve once they get the Slate to boot Open webOS off the internal drive.
As for booting Open webOS off a USB drive, the guy who managed to get the Nook Color running, Ping-Hsun Chen of Taiwan, is working on the ability to flash Open webOS on any computer with a USB. Just stick a flash drive into a computer, boot up Open webOS and pull the plug when you are done. That kind of portability may yield some interesting possibilities.
sources:
webOS onTap
(YouTube),
penk
,
webOS Developer Relations
(Twitter) all via
webOS Nation
Recommended Stories