Viber updates iPhone, Android app with group messaging, improved UI and better HD call quality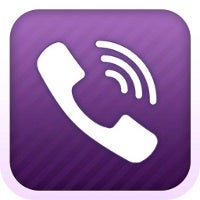 Viber
is the a neat little VoIP program (like Skype) we've kept a close eye since its launch almost two years ago on the iPhone. Now, Viber is on both iOS and Android, and just got updated to version 2.2 adding the option for group messaging on the background of an improved user interface and improved HD quality for your free voice calls.
Viber differentiates by being tightly integrated into a platform, something that Skype can't yet brag about. Also, the VoIP app is growing tremendously well and in just a couple of months added 20 million users to end up with a total of 90 million. Those users are now sending 2 million text messages each month. In May, Viber announced it had a 70 million registered users sending 1 million messages a month.
When it comes to the new features, the group messaging option works in both portrait and landscape mode, and will let you choose the background for your message if you don't like the standard white.
A new smart notifications system will keep notifications under control. Viber is also now available in 9 additional languages for Android: Arabic, Chinese (simplified and traditional), French, German, Hebrew, Portuguese, Russian, and Spanish.
The VoIP client is already on BlackBerry and Windows Phone, but the apps there are a bit limited when compared to iOS and Android.
source:
TechCrunch