Viber brings free calls to BlackBerry OS 5 and OS 7
6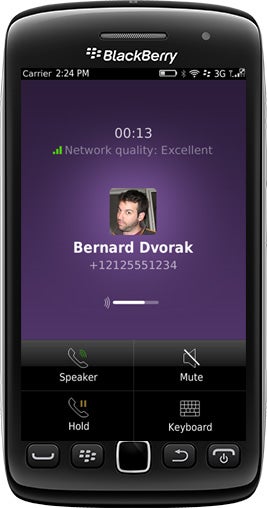 Viber is on a quest to become a truly cross platform VoIP service with free call support on everything from Android, iOS and Windows Phone to now even older platforms like BlackBerry OS 5 and OS 7.
Viber has just announced that it has launched a beta of its apps for BB5 and BB7 supporting free calls over both Wi-Fi and 3G. Interestingly, BlackBerry OS 6 is not supported because of technical limitations.
BlackBerry Messenger or BBM was also recently overhauled with free voice call support on OS 5 but unlike Viber it only works on BlackBerry devices.
Viber is an Israeli startup that launched back in December 2010 and it is different in that it always runs in the background so you don't need to have to explicitly open an app to say receive calls. In the two and a half years since it launched, Viber has grown to have 175 million users across the globe.
If you are wondering why BlackBerry OS 5 and 7, it is because the BlackBerry platform is Viber's third-largest one after Android and iOS. The app is getting 15 000 new registrations on BlackBerry everyday.
via
The Next Web