Verizon's HTC Touch Pro2 under inventory constraint
This article contains unofficial information.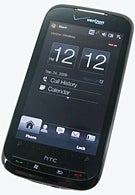 It appears that many Verizon Wireless stores are having problems keeping the
HTC Touch Pro2
in stock. Because of this, Verizon sent out an email saying the Touch Pro2 is under "
constrained inventory
" and if a store happens to be out, to substitute the device with the HTC Imagio. There are some "rumors" saying this is because of a hardware or software issue that is being fixed before new stock is sent out, which we cannot confirm, or perhaps the device is sold out because there is more demand that supply. You make the call.
HTC Touch Pro2 Review
|
HTC Imagio Review
Thanks to a friend for the info!