Verizon will finally bring LTE to its prepaid service July 17
12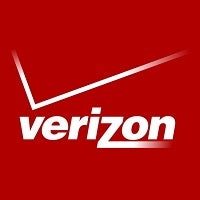 In the "what took you so long" department, Verizon will begin enabling LTE service for its prepaid ALLSET plans. That is sure to be a welcome development for customers that have been toiling with Verizon's 3G EV-DO service.
Big Red's prepaid ALLSET plans are not a bad value, all include unlimited talk and text, plus blocks of data. You can also "bridge" that data if it looks like you are going to go over within a given cycle, and build your data plan how you want.
LTE should make its way onto Verizon's prepaid service on July 17th. If the ALLSET price scheme does not change, then $65-per-month would buy 3.5GB of data, 4GB if you sign up for auto-pay which nets you a complimentary 500MB of extra data. That plants Big Red's prepaid pricing squarely in competition with AT&T's GoPhone plans, which offer a little less data, but include wider international texting and enable Wi-Fi hotspot features on the device.
Of course, this will mean that the line-up of eligible devices to use on Verizon's prepaid service will expand as well. Expect to see certified pre-owned/like new
Samsung Galaxy S4
, the
LG G2
, and
Apple iPhone 5
available for sale, and you should be able to bring your own Verizon branded LTE device too.
A few details we will have to wait and see on is if ALLSET pricing will or will not change come July 17th, and whether or not Verizon will put speed limits on prepaid data use. If we had to guess, we would say the first answer is no and the second answer is a solid "maybe."
source:
Droid Life