Verizon vs AT&T, T-Mobile and Sprint best 2018 network tests usher a red wave
6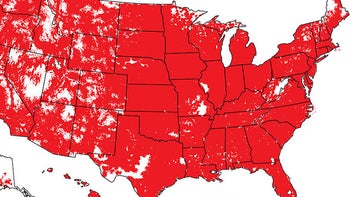 Verizon's network download speeds and coverage have been deemed "best" many times by RootMetrics, the testing company that Big Red uses to gauge the "state of the networks," and the first half of 2018 is no exception, for the 10th time in a row. RootMetrics is a network testing subsidiary of IHS, the big research shop, and they conduct millions of measurement points on off-the-shelf carrier smartphones, with hundreds of thousands of miles walked or driven across the US to gauge performance in and out of metropolitan areas.

Verizon took the cake in all categories this time, like speed or reliability, but even texting, which went to AT&T previously. The kicker, however, is that in nearly all of the brackets, the difference between the carriers - Verizon, AT&T, Sprint and T-Mobile - can't be considered huge by any means, or one that would preclude you from getting a phone from any of these carriers based solely on the RootMetrics sampling.
T-Mobile's 61.6 Mbps in Flint, MI was the fastest median download speed recorded
T-Mobile, for instance, clocked the fastest network speed measure with 60+ Mbps in Flint, Michigan, but on average its speeds were on par with Verizon or AT&T, while with texting the situation was as follows: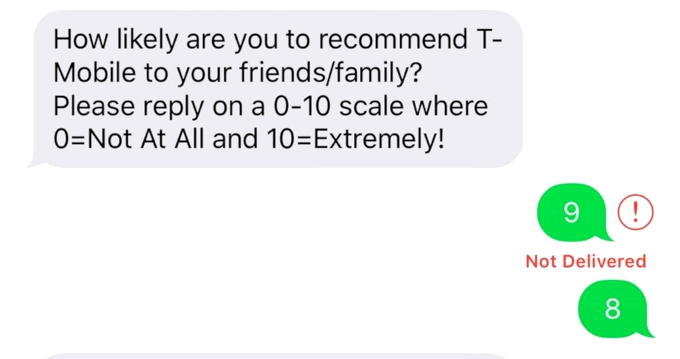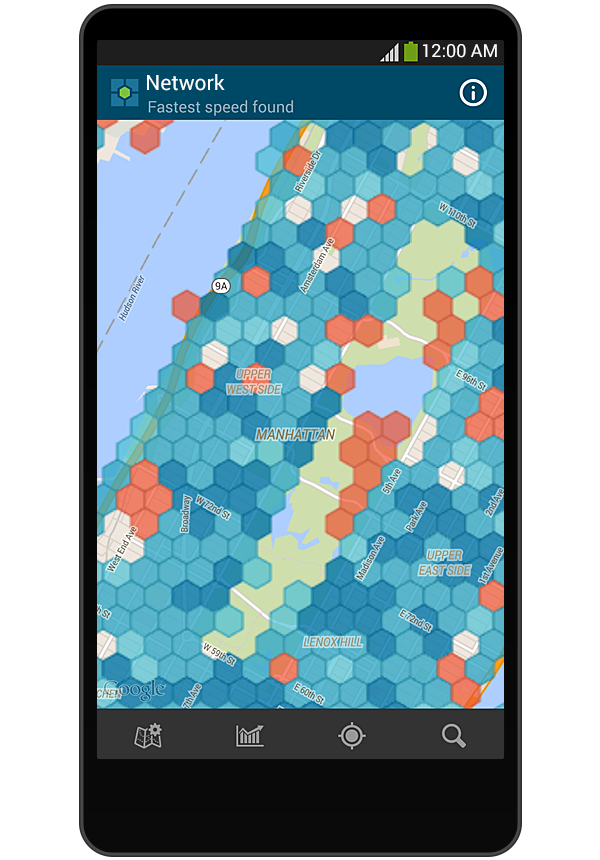 ...the real story is at the metro level, which is where consumers can gain the most accurate picture of network performance where they live, work, and play. The key takeaways across testing in the 125 biggest U.S. cities include:
• Verizon holds its ground, earning 602 awards out of the 750 available
o Verizon excels at network speed, recording median download speeds of at least 20 Mbps in 106 cities (a significant increase from the 71 cities in 2H 2017)
• T-Mobile jumps to 454 awards from the 301 earned in the previous report
o T-Mobile recorded the fastest median download speed of any network -- clocking in at 61.6 Mbps in Flint, MI
• AT&T earns 292 awards, a decrease from the carrier's 365 during 2H 2017
o While AT&T's award count dipped, the carrier continues to display strong call and data reliability across the vast majority of metros
• Sprint takes 114 metro-level awards, a decrease from 147 earned last time
o Sprint significantly improved its call reliability in this round of testing
Highlights at the state level include:
• Verizon takes 259 awards (out of a possible 300)
• AT&T earns 127 awards, a slight increase from 119 awards in the previous report
• T-Mobile jumps to 32 awards (doubling its tally from the last round) with key network speed improvements
• Sprint dips to 8 awards (compared to the 19 earned in 2H 2017)
When it comes to coverage, though - well, that's a totally different story, but if you intend to hang downtown only, it seems that any of them would do the trick, while the occasional highway or boondocks travel may leave you wishing you were with the top two.
Still, Verizon took the metro areas award, too, for consistent speed and reliability, followed by a greatly improved T-Mobile tally, all at the expense of AT&T's performance there. Here's the RootMetrics overall ranking of all four major US carriers for the January-June period of 2018: