Verizon named best overall carrier nationally for the 11th consecutive time
8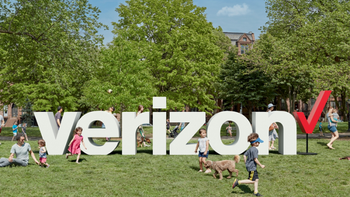 Research firm RootMetrics has just released its new report
(via
Fortune
) covering the U.S. wireless industry over the second half of 2018. According to the report, Verizon dominated by winning five categories, and tied for first in the sixth one. The nation's largest wireless provider was named best network overall nationally, and also won for reliability, speed, data connections and calling. It tied with AT&T in the texting category.
Other firms that rank U.S. carriers like Ookla and Open Signal use crowdsourced information from free apps that perform speed tests after being downloaded on handsets. RootMetrics collects data as its drivers motor along America's highways and byways. For the latest report, RootMetrics conducted 3.9 million tests while driving 230,000 miles and it also tested signals in 8,000 indoor locations.

The national rankings had Verizon on top with AT&T second; T-Mobile and Sprint were third and fourth, respectively. For Big Red, it was the 11th consecutive overall win awarded by RootMetrics; the research firm issues two reports a year with each one covering a period of six months. The streak started with the report that tested the nation's four major carriers during the second half of 2013.
Besides ranking the carriers nationally, RootMetrics also ranked them in 125 Metropolitan areas using the same six categories. Verizon won 667 awards, leading the way, followed by AT&T (349), T-Mobile (323) and Sprint (80). Verizon also scored an average download speed of 20Mbps or higher in a leading 111 of 125 cities, followed by T-Mobile (102 cities), AT&T (98 cities) and Sprint (55 cities).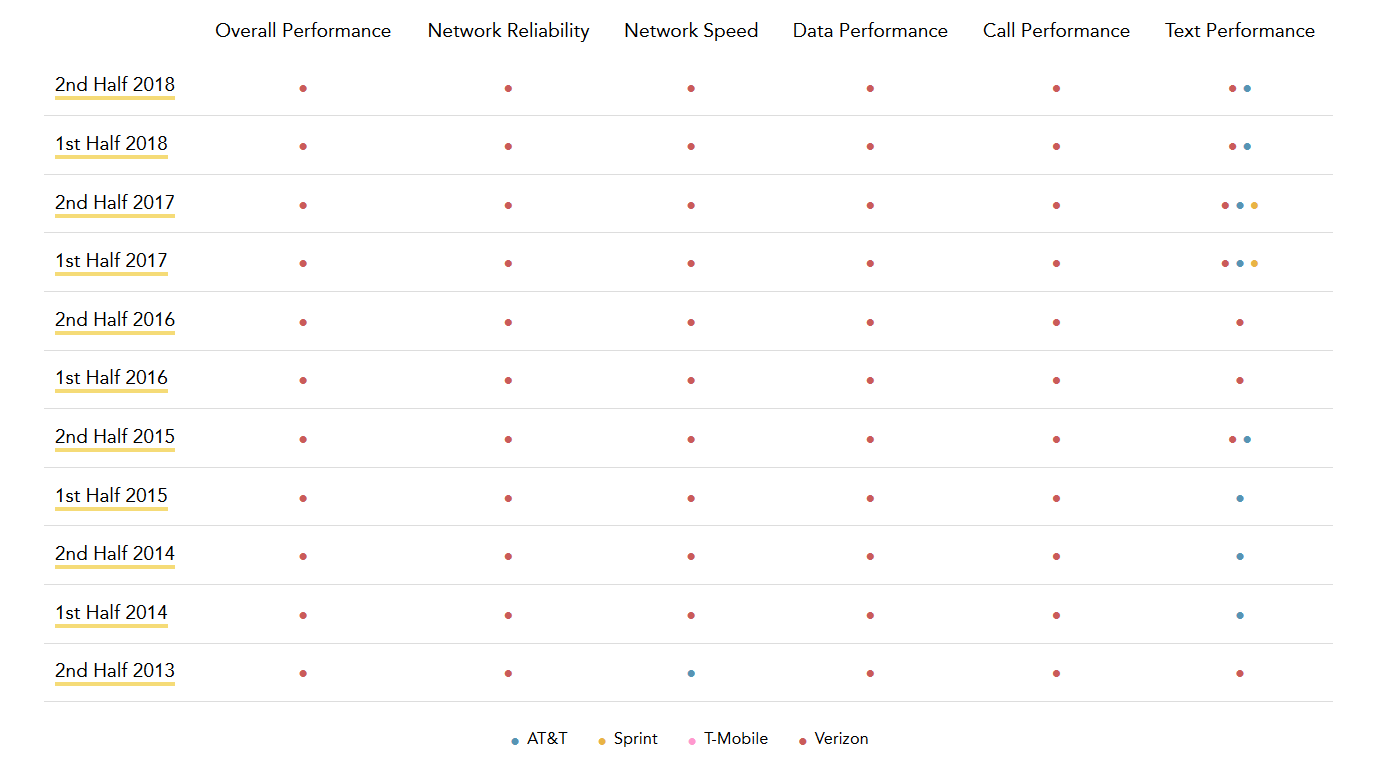 Verizon has won RootMetrics' award as best overall carrier in the U.S. 11 consecutive times