Verizon to shutter The KIN Studio next month, offers users a free 3G phone
11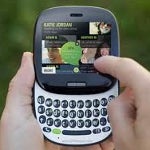 The KIN has recently been reincarnated as a feature phone over at Verizon, and Big Red has put the fork through the phone by closing the KIN Studio at the end of next month. A number of features will no longer work starting January 31st. For example, Feed Reader will no longer work and the same fate will happen to Search Near me and posting pictures or comments to social networks will no longer be an available option. In fact, accessing social networks will only be possible through the web browser (yes, web browsing will still be possible). Pictures that you stored on the device will show on the screen at low thumbnail resolutions. The loop will no longer work and the KIN Spot will send only to emails.
Perhaps reading a list of which features will still be supported would be easier. Based on the letters sent out by the carrier (see below), on January 31st, your KIN will allow you to make voice calls, sent text, picture and video messages, browse the web, use your Zune pass on Wi-Fi only, use your camera and Alarm Clock and keep your contacts. You will be able to load any pictures, videos and contacts to your home computer by heading over to either www.VerizonWireless.com/KINOneSupport or www.VerizonWireless.com.KINTwoSupport depending on which model you own, of course.
Finally, Verizon must feel a bit guilty about all of this so until March 31st, the carrier will allow KIN owners to pick a 3G phone for free.
source:
WPCentral