Verizon to offer Google Play Music as a free promo?
4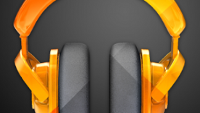 According to a published report in
Billboard
, a magazine that we don't often cite as a source, Google and Verizon are in discussions to allow the nation's largest carrier to
bundle
a Google Play Music All-Access subscription with the monthly service it offers to its 100 million customers. For Google, it is a way to expand the distribution of its streaming music service. For Verizon, it would be a tool to use to attract new subscribers and keep old ones from leaving.
Talks are characterized as being in the early stages, and both sides could simply walk away. Google is looking for a way to move on from the early adopter subscribers it has already signed up, to get more mainstream users. Between 250,000 and 500,000 people have
signed up for Google Play Music All-Access
although that figure includes those who are still receiving a 30 day free-trial of the service.
Part of the problem that Google faces with a potential Verizon deal is that offering a 30-day free trial to Big Red subscribers is going to be costly to Google since royalties to the record labels still have to be covered. One music executive in the loop says that Google wants Verizon to cover the entire cost while Verizon refuses to do so. The labels are eager for any sort of deal to happen so that the market can expand.
One solution would be for Verizon to guarantee to Google a minimum number of subscribers, or pay for marketing instead of throwing hard dollars into the kitty. The record labels could agree to take a haircut on their licensing fees, or pay for advertising to account for their part in the deal.
source:
Billboard